Today I want to share with you all a Coffee Cup Mug that is a gift card holder.
Here it is! (and pretty simple too!)
(I had a used iTunes gift card on hand and placed in the card just to be able to show how it would sit inside. Idealy I would put a Starbucks gift card in it though!)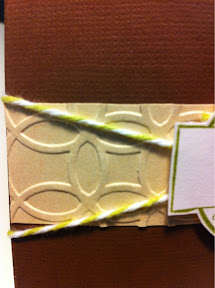 I embossed the band I put around the mug and added some twine around it too.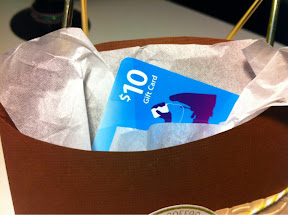 Here I added tissue paper and the gift card. I did roll up some tissue and shoved it in
at the bottom so the card would stay popped out on top a little.
Here is the link where I got the template for the mug from.
I printed two pages of the template out.
You can see by the above picture, I added two little flaps to the sides of the front of
the mug so that it would pop out more from the back of the mug. I did this so that I could
add maybe a cinnomon stick or some chocolate inside with the gift card.
I hope you like my card and that it gives you some inspiration.
I had seen it on the internet as Santas suit with the band being his belt. It was really cute.
I think this is great for any occassion.
Happy Crafting!!
~Michelle
- Posted using BlogPress from my iPhone