This is the week for faithbooking, lol!!!! We have an awesome faithbook challenge from Vanessa, which you can find
HERE
. Entries are due by Friday, midnight!
For today's post, I want to share with you the idea of scrap booking special church/faith events. Some great ideas to add to you faithbook are weddings layouts, memory of loved ones, baptisms, dedications, vacation Bible school, mission trips, church picnics,Sunday school etc. The list goes on and on.
I think it is very cool to see my kids as they grow up in church. I have scrapbooked VBS, missionettes, dedications, etc. Here are the layouts from my oldest's dedication at a couple of weeks old. I used a family photo of that day, a photo with the pastor and her first professional photo in her dedication dress. I also found paper that matched her dress and the very pretty scripture sayings are stickers. (my handwriting is just plain horrible, lol)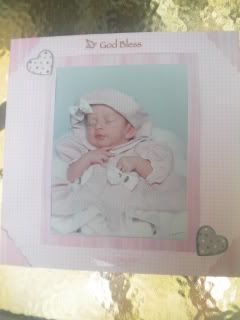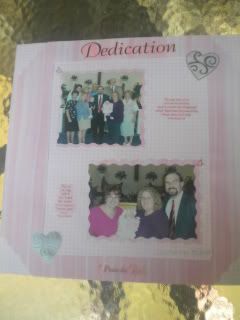 Hope this gives you some inspiration! We would like to see what you have done too. Please leave your link in the comments so we can come visit and for the chance to be showcased on Saturday, love those Diva Snaps!!!